Free Features
20 different solitaire games!

Beautiful cards

Smart Cards

- Just tap to play

Book of Solitaires

makes choosing a game easy

Easily find games

similar to ones you like

Rules

for all games, with strategy tips

Full statistics

for each game: times, win/loss streaks, and more

Unlimited Undo and Redo

Built-in Help Pages

are complete and illustrated
Available with in-app purchase:
Ad-free

- Never see another ad in Solitaire Till Dawn

80+ more solitaire games, for a total of over 100!

Décor Options

- Choice of card and background art

Fancy Undo and Redo:

Bookmarks

for easy Undo to a remembered position

Undo or Redo until next/previous deal

Undo or Redo until a selected card moves

Deal Button

you can place anywhere on the screen - great for left-handers!

Find Cards

- highlight cards by rank and suit

Gestures

let you deal, autoplay, undo/redo, find cards, and more with a swipe of your fingers

Separate scores and settings

for each person who uses your iPad
---
Décor Options available with in-app purchaseShow
Choose from:
Three different Royalty designs: Traditional, Fine Art, and Art Deco
18 cardback designs
More than 30 window background patterns
Or use your own photo as a window background
Animation options include a speed control, from leisurely to snappy.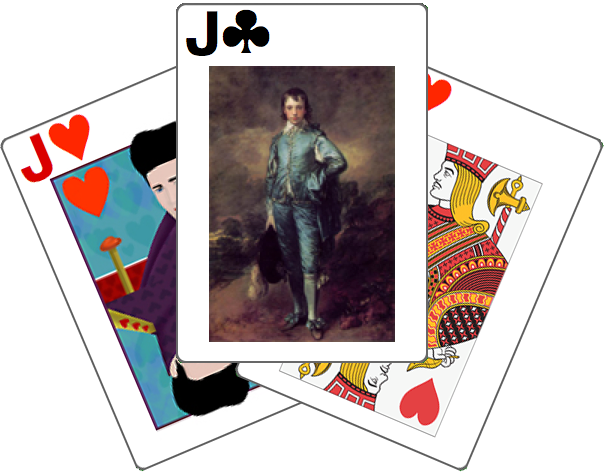 Some of the royalty images available in Solitaire Till Dawn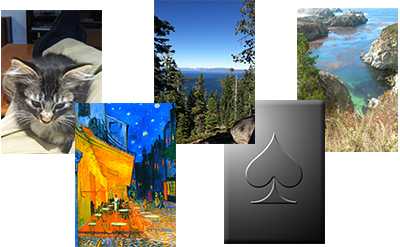 Some of the cardback designs available in Solitaire Till Dawn
---
Game Play OptionsShow
You can turn these on or off individually, to suit your own style of play:
Early-win detection (so you don't have to play every last card)
Highlight playable cards
Auto-play cards to the goal piles
Sound effects
---
List of GamesShow
---
Open the App Store on your iPad, and search for:
solitaire till dawn
Be sure you spell it correctly, please, or you might not find it!
Solitaire Till Dawn is free, and is ad-supported. With in-app purchases, you can stop seeing ads and enable more features.